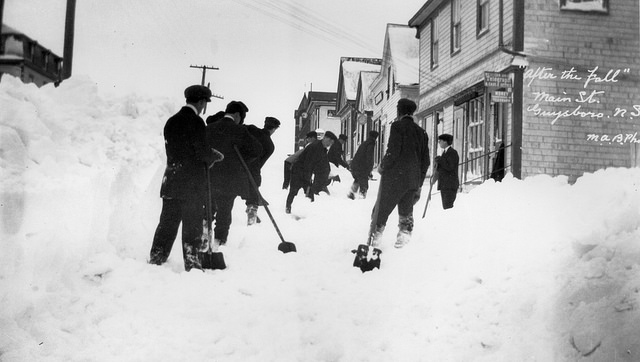 Stream: The Hottest Yeah Evah! Really? Or a yet another example of activism masquerading as science?
Assume for a moment, as the press with triumphant glee is reporting, that 2016 was the hottest year evah! Believe the claim for the sake of argument. Swallow the idea, for at least the next minute, the media and government really do have your best interests at heart and are reporting the truth, the whole truth, and nothing but the truth about the world's temperature.

How much hotter than previous years was 2016? Bare your wrist and blow a huh on it from about half a foot away. Don't blow—stay with me here: this is a genuine scientific experiment—but utter a soft ugh so that your breath wafts over your wrist gently. Feel that increase in heat? Well, that boost to your skin was much hotter than the increase supposed to have happened to the atmosphere in 2016.

Here's a better experiment. You are likely reading this article sitting down. Sense the temperature around your face: it might help to think about your cheeks. Now stand up. Take a second mental reading. Feel the difference? That same tenth or a so change in degree, which was probably imperceptible to you, is about the same as the change in temperature scientists say they measured over the entire globe, including over the salty seas from last year to this.

Yes. Climatologists gathered measurements from buoys at sea, from thousands of thermometers at airports and other locations, from balloons, even, and then took their average—sort of. That number was then declared as the Official Temperature of Earth for 2016.

The "sort of" is important. Because the places and methods of measurement used in 2016 were not exactly the same as those used in 2015; and those used in 2015 were not the same as those used in 2014; and so on. And those used in, for instance, 1914 are completely different than in 2014. A century ago, mercury-in-glass thermometers were in a different class than the digital complexities in use today. Too, 100 years ago the places of measurement were few in number. Vast areas of the globe went unmeasured. And at places which were the same, well, thermometers out in the woods in 1914 now have a cities grown up around them. Even in modern times, thermometers break and are serviced. Buoys corrode. And so on. Things change….

[Don't miss the exciting conclusion!]
Go there to read the rest.